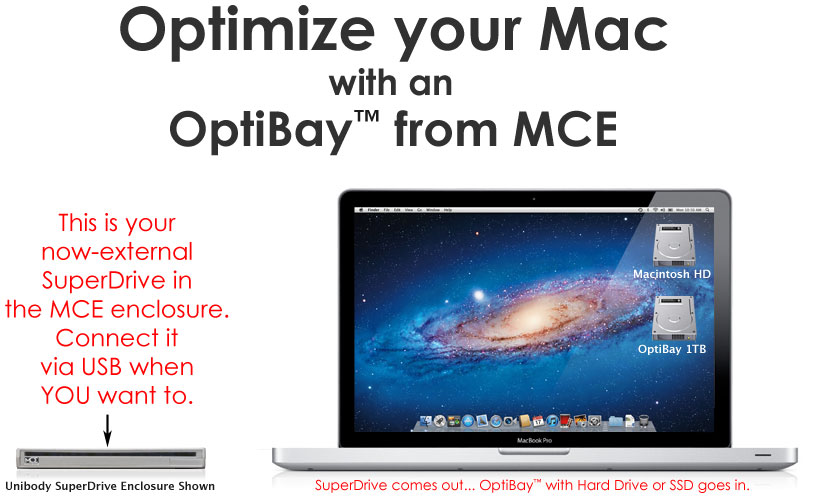 The MCE OptiBay was created for those users who want as much storage capacity as possible inside their MacBook Pro, MacBook, iMac, Mac mini, or PowerBook G4. Period. The MCE OptiBay Drive replaces your system's internal SuperDrive (DVD drive) with a high performance SATA hard drive or SSD up to 2TB, providing unheard of capacities for internal drive storage space - up to 4 terabytes when combined with a 2TB internal hard drive - for all your projects... digital video, music, photos, etc.
Two bootable drives inside your system open up a whole world of freedom and flexibility never before experienced in a Mac laptop, iMac or Mac mini... Scratch disk/System disk, RAID configurations, "System-dedicated" drives, and more. Plus, the MCE portable external portable USB 2.0 enclosure for your SuperDrive is available so you'll still be able to use it anytime you want for loading system software or applications, as well as burning, playing, or ripping CDs and DVDs!
Choose from the links below for the OptiBay compatible with your own MacBook Pro, MacBook, Mac mini, iMac, XServe, or PowerBook G4 system.